Beth Owen Williams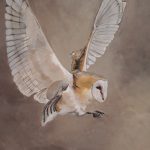 Beth's Gallery
Cartre
Penysarn
LL69 9YR
01407 831506
07747 516344
From Bangor follow the A5025 to Penysarn. Take the first turning into the village and look for a white detached house, second on the left. Sign posted "Beth's gallery".
I am self taught and enjoy experimenting with colour. As a child I grew up by Parys Mountain which sparked my artistic flair for landscape, nature and colour. I work mostly with acrylics but enjoy discovering other
mediums.
Open all year around by prior appointment.
Sat 1 Apr

11am - 5pm

Sun 2 Apr

11am - 5pm

Mon 3 Apr

11am - 5pm

Tue 4 Apr

11am - 5pm

Wed 5 Apr

11am - 5pm

Thu 6 Apr

11am - 5pm

Fri 7 Apr

11am - 5pm

Sat 8 Apr

11am - 5pm

Sun 9 Apr

11am - 5pm

Mon 10 Apr

11am - 5pm

Tue 11 Apr

11am - 5pm

Wed 12 Apr

11am - 5pm

Thu 13 Apr

11am - 5pm

Fri 14 Apr

11am - 5pm

Sat 15 Apr

11am - 5pm

Sun 16 Apr

11am - 5pm
Sat 1 Apr

11am - 5pm

Sun 2 Apr

11am - 5pm

Mon 3 Apr

11am - 5pm

Tue 4 Apr

11am - 5pm

Wed 5 Apr

11am - 5pm

Thu 6 Apr

11am - 5pm

Fri 7 Apr

11am - 5pm

Sat 8 Apr

11am - 5pm

Sun 9 Apr

11am - 5pm

Mon 10 Apr

11am - 5pm

Tue 11 Apr

11am - 5pm

Wed 12 Apr

11am - 5pm

Thu 13 Apr

11am - 5pm

Fri 14 Apr

11am - 5pm

Sat 15 Apr

11am - 5pm

Sun 16 Apr

11am - 5pm